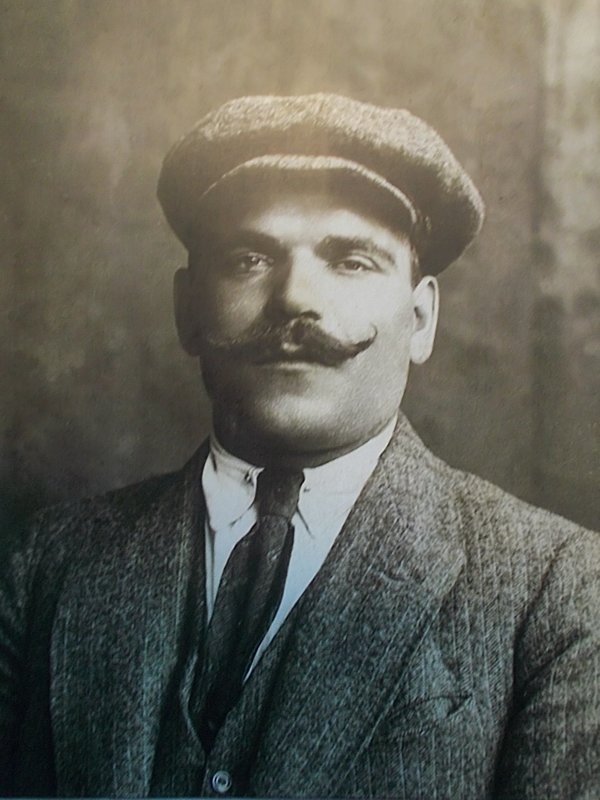 My grandfather Joseph Petrusenko was born in year 1888, 18th of march, his ancestors were Zaporozhian Cossacks. During the World War I he served as a sailor on the legendary cruiser "Aurora". He also was one of the participators in Petrogard's occasion in 1917.
Interesting fact - My mother told me that during this period he had met Lenin..
Later came Civil War. After being wounded, he was sent back to the coast. My grandfather found his new home in Republic of Latvia, in a city called Varakļāni, which is located in the Latgalian region.
There he started a family with his wife Tekla Ostrovska, experienced the terrifying fascist occupation times, took care of his own children and was the very first blacksmith in the city and it's region.
My grandfather always took care of his homeplace and forge, supplied his family and in the difficult after-war period educated his young apprentices, who wanted to master the art of the blacksmith. He was respected and people called him - "A master with gold hands". He has achieved a lot and even nowadays- almost hundred years later - his artworks are still viewable in this city of Latvia. He has crafted for his city's gimnasium, catholic church, not to mention for horses, carriages and other work for the civilians of the city.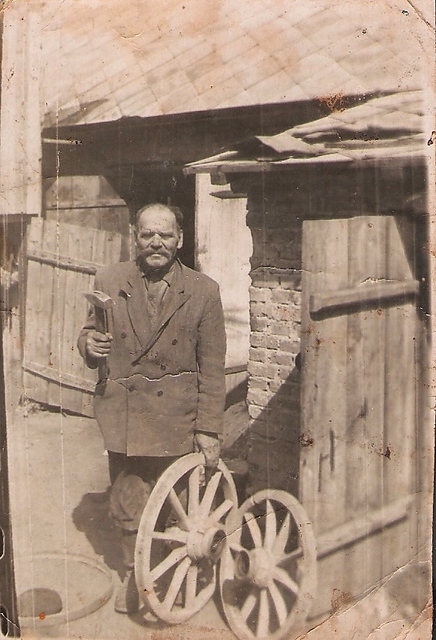 To the oldest one of the from the family has the power to pass the accumulated skills and experience to the youngest ones.
My mother knew that, that's why I was living with my grandmother and grandfather till 1964, when my whole family got forced to leave our home and immigrate to a city in Ust- Abakan, East of Siberia, in a territory called "Hakass". There, in 1950 from Abrene (Pytalovo) was forced to move out father's- Peter's Arbozov's father of Fjodr- whole family. Knowing the circumstances, we moved in and shared a place with their parents.
"PAKOVA"- That's our family tradition, that keeps growing and blooming as long as we are alive. The learning of this tradition is comparable with a tiny seed germinating in the soil.
Slowly, taking small steps, this work inevitably leads to the growing part, when this seed shows everyone it's fruits and all the goods. All what our ancestors have known, all what we remember and all what we are learning in "Pakova" it represents it in our work and effort.
The essence of this tradition is to progress. To work and learn the new- for the people and for the world.
Open-minded, fair, clean and light.
. Alex Pakova.